Welcome
We can repair all door and window problems and in most cases for 1/3
the price of buying them new and having them installed.
We can also restore and upgrade the performance, thus reducing the energy loss.
We have over 25 years of experience in manufacturing and warranty repair.
We cover all window and door problems. The main problem categories are glass, operational, air, and water leaking problems.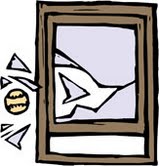 The Repair Experts